TL;DR This trip has been on my bucket list for a few years. If you've never been, I'd highly recommend you plan on changing that. So far, it's one of my favorite adventures and I'd definitely do it again.
Tom and I aren't really into glitzy cruise ship vacations — we're more get off the beaten path, mingle with the locals travelers. So when we decided we were going to do this, we knew we'd spend a lot of time on the road.
Since you can't drive to Juneau, we flew in to spend a couple of days, flew to Glacier Bay and back, then flew to Anchorage where we picked up a Wrangler that would stay with us for the rest of the trip. From Anchorage, we drove to Kennicott, Fairbanks, Denali and back to Anchorage with a few short side trips to Talkeetna and Girdwood. 17 days and we could have probably spent another day or two.
Juneau
A lovely city, but a bit touristy because of all the cruise ships docking every day. The downtown area can be crowded, but the locals will steer you to all the best restaurants and experiences.
⭐️⭐️⭐️⭐️⭐️ Hangar On The Wharf: The Citrus Salmon might just be the best salmon I've ever eaten. The service is excellent. If you want a table, make a reservation.
⭐️⭐️⭐️⭐️ Alaska Fish & Chips Company: Great place to hang out and watch the float planes land while sipping on an Alaskan Brewing Company Kölsch or Double Shovel Cider. Great bartender. Great view.
⭐️⭐️⭐️⭐️⭐️ DIPAC Ladd Macaulay Visitor Center: Watch 100's of salmon struggling to get back to their place of birth with numerous bald eagles and a few seals hoping to grab a quick snack.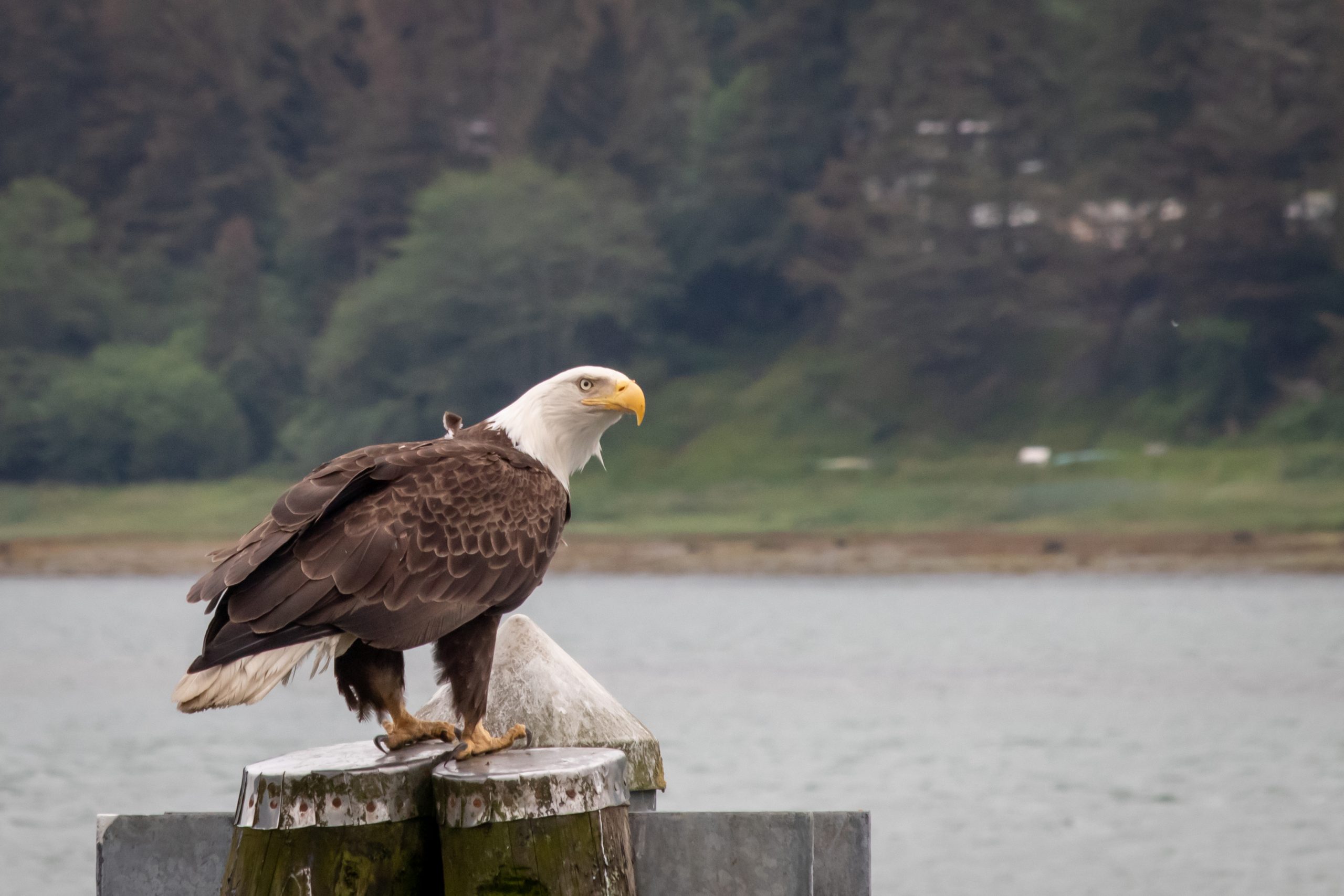 Inside you'll find a small aquarium, a touch pool, wildlife exhibits, fishing industry exhibits and 4 large reservoirs with approximately 2.2 million salmon fry.
⭐️⭐️⭐️⭐️⭐️ Mendenhall Glacier Dog Sledding & Helicopter Tour: If I could only do one thing while in Juneau, this would be it. The chopper ride was scenic, Mendenhall Glacier is spectacular, the sledding is loads of fun and there are puppies. So many puppies… and you get to play with them. Did you ever wonder how sled dogs spend their summers and maintain a level of exercise that keeps them healthy? This place is like summer camp for sled dogs.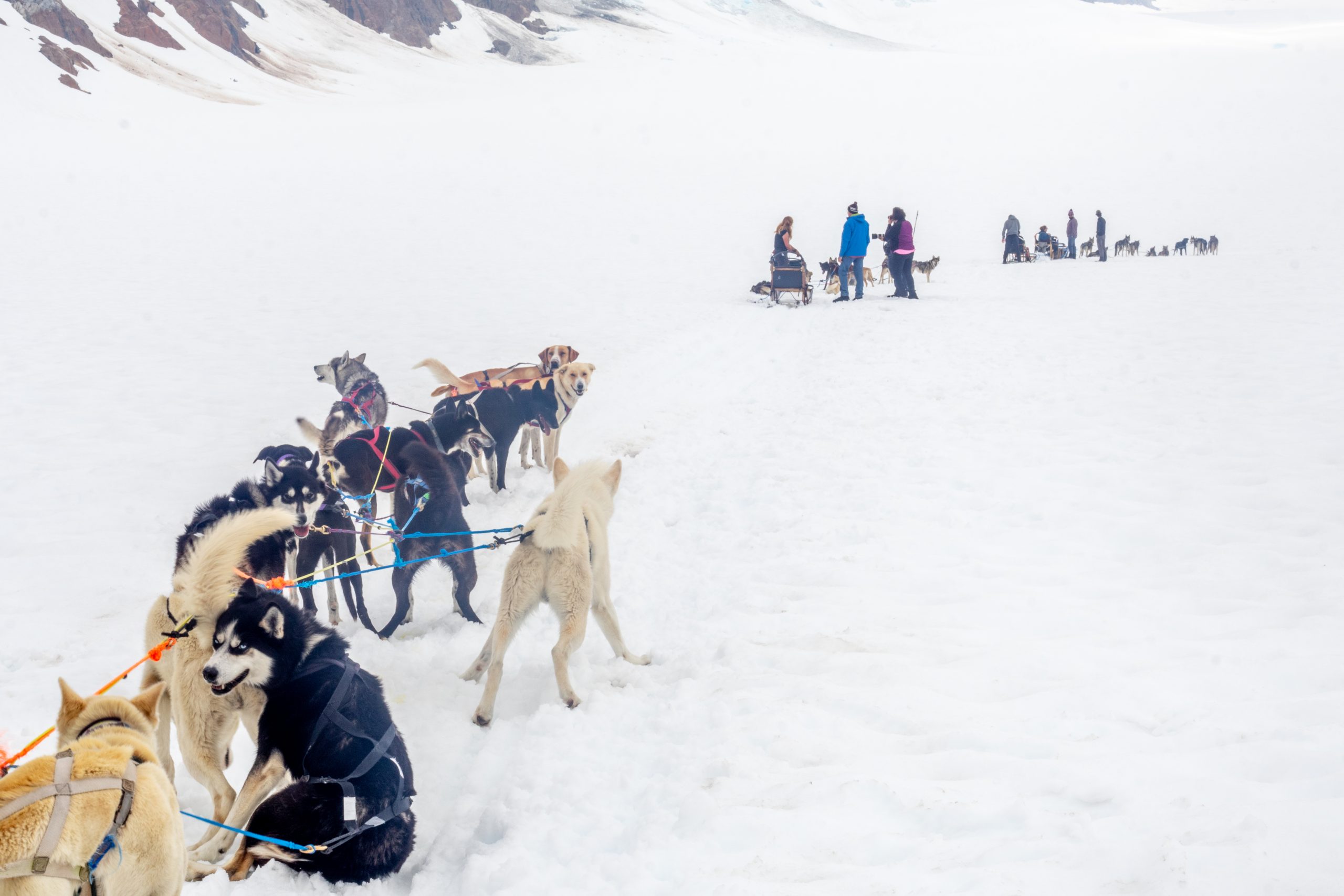 ⭐️⭐️⭐️ Mount Roberts Tramway: You'll have lovely views of the city from the top of the tram. There are lots of trails and a few worthy exhibits.
⭐️⭐️⭐️⭐️ Red Dog Saloon: Really fun place to have a beer and a casual meal. Decent food. Great atmosphere. It's a bit like stepping back in time into a real saloon — swinging doors, waitresses dressed like dance hall girls and sawdust on the floor. There may be entertainment and if it's a regular, the patrons will be participating.
⭐️⭐️⭐️⭐️⭐️ Alaska State Museum You can easily kill most of a day browsing through Alaska's unique history. Lots of exhibits , well-preserved artifacts and native arts. If you're fortunate enough to see the cannery exhibit, you'll pick up a bit of slang… "mug up" is Alaskan for coffee break!
Good to know:
Shopping is pretty much what you'd expect from a port city that caters to cruise ships — lots of souvenir quality stores. There are a few high end artisan shops and galleries with quality merchandise and hefty price tags to match. The ulu store in the Hangar On The Wharf building has beautiful items if you're looking for a true keepsake.
The downtown area is small and compact. You'll most likely walk everywhere and if you need to go further than a mile or two, there are numerous bus routes and taxis.
Cellular service is acceptable.
Internet may not be as fast as what you're used to.
Tours and shuttles are operated by small companies. If you need to call for information or confirmations, you'll likely get an answering machine. Plan ahead, leave a contact number and they'll call you back.
Glacier Bay National Park
⭐️⭐️⭐️ Glacier Bay Lodge Basic accommodations. Clean and comfortable. Food is acceptable.
😢😢😢😢😢 Glacier Bay Day Tour They only have one boat and if it's having engine trouble, you won't be leaving the dock. Our tour was cancelled.
😢😢😢😢😢 Whale Watch This tour was also cancelled with no reason given, but we suspect they did not reach the 4 passenger minimum. In retrospect, we should have planned to spend a day or two in Seward and booked our whale watch from there. We would have had a lot more options with larger tour operators.
Good to know:
No cellular service. The lodge provides a guest phone you can use to confirm your tours.
Internet is only available from the main lobby of the lodge.
Tours are operated by small companies and reaching a human by phone is difficult. If you need to call for information or confirmations, you'll likely get an answering machine. Leave your name, where you're staying and a complete description of what you need. They'll return the call and leave a message with the lodge.
Kennicott/McCarthy
⭐️⭐️⭐️⭐️⭐️ Kennicott Glacier Lodge Absolutely charming. Excellent staff. Good food. This was probably our favorite stop.
Good to know:
No cellular service.
Internet is slow at best.
Take comfortable shoes or hiking boots. There are lots of lovely trails to be explored.
Kennicott isn't just charming, it's a bit quirky and getting there is a wonderful adventure. Plan ahead and you'll be fine.
As of 2022, several of the old mine buildings have been restored and the historical exhibits are well done. The mine's history is fascinating.
Fairbanks
⭐️⭐️⭐️⭐️⭐️ Santa Clause House If you're into Christmas, you'll definitely want to do the short drive to North Pole… absolutely beautiful ornaments and decorations to match every Christmas style you can imagine. And there are reindeer to amuse the kids.
⭐️⭐️⭐️⭐️⭐️ East Ramp Wood-Fired Pizza I'm not an expert, but my husband swears this is the best thin crust pizza he's ever eaten. YMMV. And yes, you can trust the GPS directions. The restaurant really is just north of the control tower on the east ramp of the Fairbanks airport.
⭐️⭐️⭐️⭐️ Large Animal Research Station Wood bison, reindeer and musk ox. You can visit for free, but the paid tour is worth the price. For the fiber artists among us, the gift shop sells small quantities of lovely qiviut as well as small scarves — be prepared for sticker shock… qiviut is rare and expensive.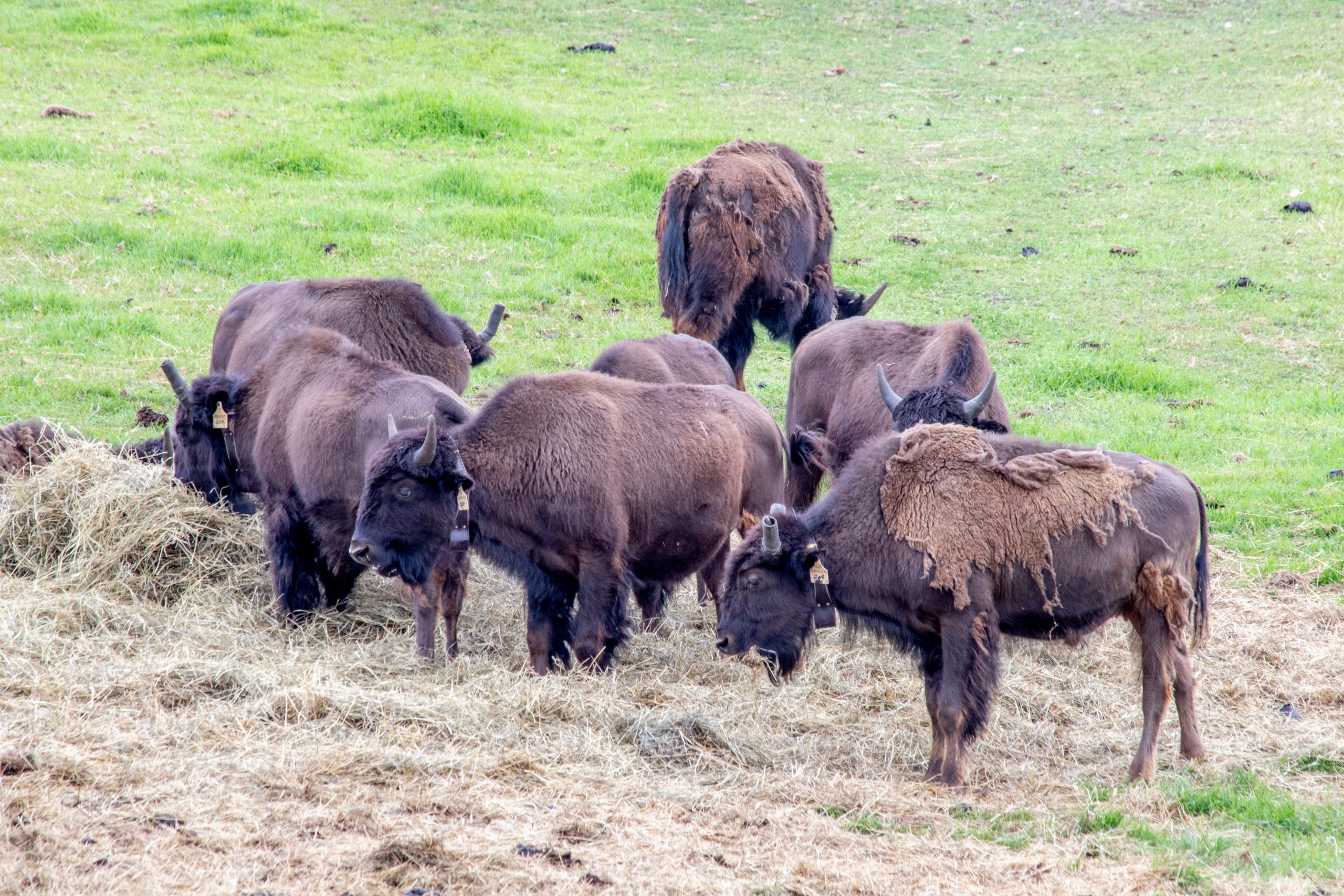 ⭐️⭐️⭐️⭐️ Pike's Landing Excellent casual dining. Busy, but good service. Huge portions. You can easily build a fabulous dinner from the items on the appetizer menu. It's always crowded — reservations recommended if you're not into waiting.
Good to know:
Likely to have cellular service and internet wherever you go.
I regret not having spent an extra day so we could go to the Arctic Circle — if only to be able to say I've been there.
Getting to and from Fairbanks by car can be tricky. There are two main roads — one from Anchorage and one from Glennallen. Alaska is full of rivers. There are bridges that span those rivers. And it's possible for a heavy rain to come through and take out the bridge. If you're driving, plan ahead and check the road conditions before you leave the comforts of civilization. There's an alternate route from Glennallen via Tok, but it adds 3 hours to the drive.
Denali
⭐️⭐️⭐️⭐️⭐️ Tundra Wilderness Tour If you're only going to do one thing at Denali, this would be it. You'll take a bus 43 miles up the Denali Park Road through some of the most spectacular scenery Alaska has to offer. If you're lucky, this will be one of your best opportunities to see Denali. Photographers will want to take the longest lens you can carry. Moose, caribou, eagle and dall sheep will be common, but they may not be close enough to get good photos with your cel phone. You'll also see willow ptarmigans and ground squirrels if you look hard enough. The busses are equipped with a zoom camera and TV screens so you'll definitely have good views of the wildlife even if you don't have a camera or binocs.
⭐️⭐️⭐️⭐️ Denali Horseback Tours This was a fun leisurely ride and we got to explore the area around Healy. The guide was knowledgable and the horses were gentle and friendly.
⭐️⭐️⭐️⭐️ Denali ATV Adventures Tour This was also a lot of fun albeit a bit redundant because it took us back to Healy. However, the guides on this tour will focus a bit more on Alaska's geology and you're likely to ride through a dry riverbed where you can pick up unrestricted jadeite souvenirs.
⭐️⭐️⭐️ Denali Photo Excursion The best thing about this tour was that the guide took us to places we would have never found on our own where we saw moose and a trumpeter swan. We could hear the semipalmated plover and we found one egg, but we couldn't find the bird. The downside of this tour is that the expert advice from your photographer guide will only be as good as the weakest photographer in your group. I didn't learn much, but I got to practice a few things and I went back to all the spots the next day when I could spend more time and experiment on my own.
⭐️⭐️⭐️⭐️⭐️ The Denali Highway 135 miles of gravel between Cantwell and Paxson with some of the most spectacular scenery you can imagine. You're likely to see moose and lots of birds. If you're lucky, you'll have a view of Denali. If you're into camping and hiking, you could literally plan a week-long vacation that never leaves this road.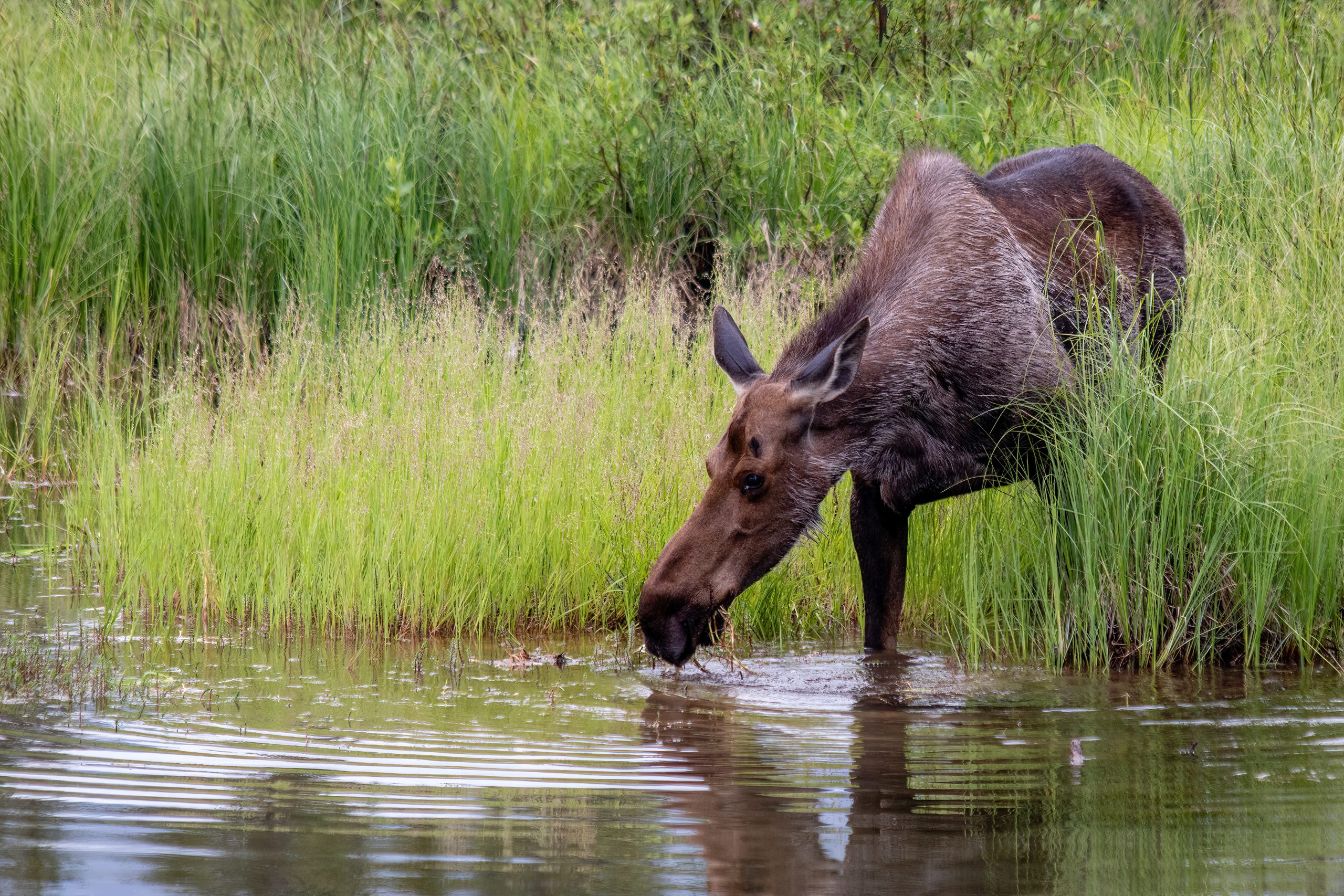 ⭐️⭐️⭐️⭐️ The Denali Park Road Unfortunately, there was a landslide last year that took out part of the road and as of July 2022, you can only go as far as milepost 15 in a private vehicle. That said, it's still worth the drive and there are a few nice hikes at the turnaround spot on the Savage River. If you do the drive, be mindful of runners… especially if they're exercising sled dogs via the Park Service's partner program.
⭐️⭐️⭐️⭐️⭐️ The 49th State Brewing Company The beer's good, the food is excellent, but what sets this restaurant apart from the pack are the TV's tuned to the wildlife cams around the state. Watching the brown bear catching jumping salmon is awesome entertainment. Reservations are not required but highly recommended. You're unlikely to get through the door without one.
Good to know:
I regret not taking the train down from Fairbanks. We could have easily rented another 4×4 at Denali and I hear the Alaska trains are very memorable experiences that shouldn't be missed.
No cellular service.
You may or may not have internet service from your room or hotel lobby.
Most businesses in Alaska are short-staffed. Denali is only open during the tourist season and the businesses import seasonal help from all over the country. If a business can't fully staff up, they adjust hours or shut down. If you get a recommendation for a restaurant or place to visit, call ahead to make sure they're open and confirm the hours.
Anchorage
⭐️⭐️⭐️⭐️⭐️ Alaska Wildlife Conservation Center This was really our best opportunity to get much closer to Alaska wildlife. I was able to get a few up close and personal photos with a 300mm lens. The 40 minute drive from Anchorage to Girdwood is beautiful — winding through mud flats and glaciers along the Turnagain Arm.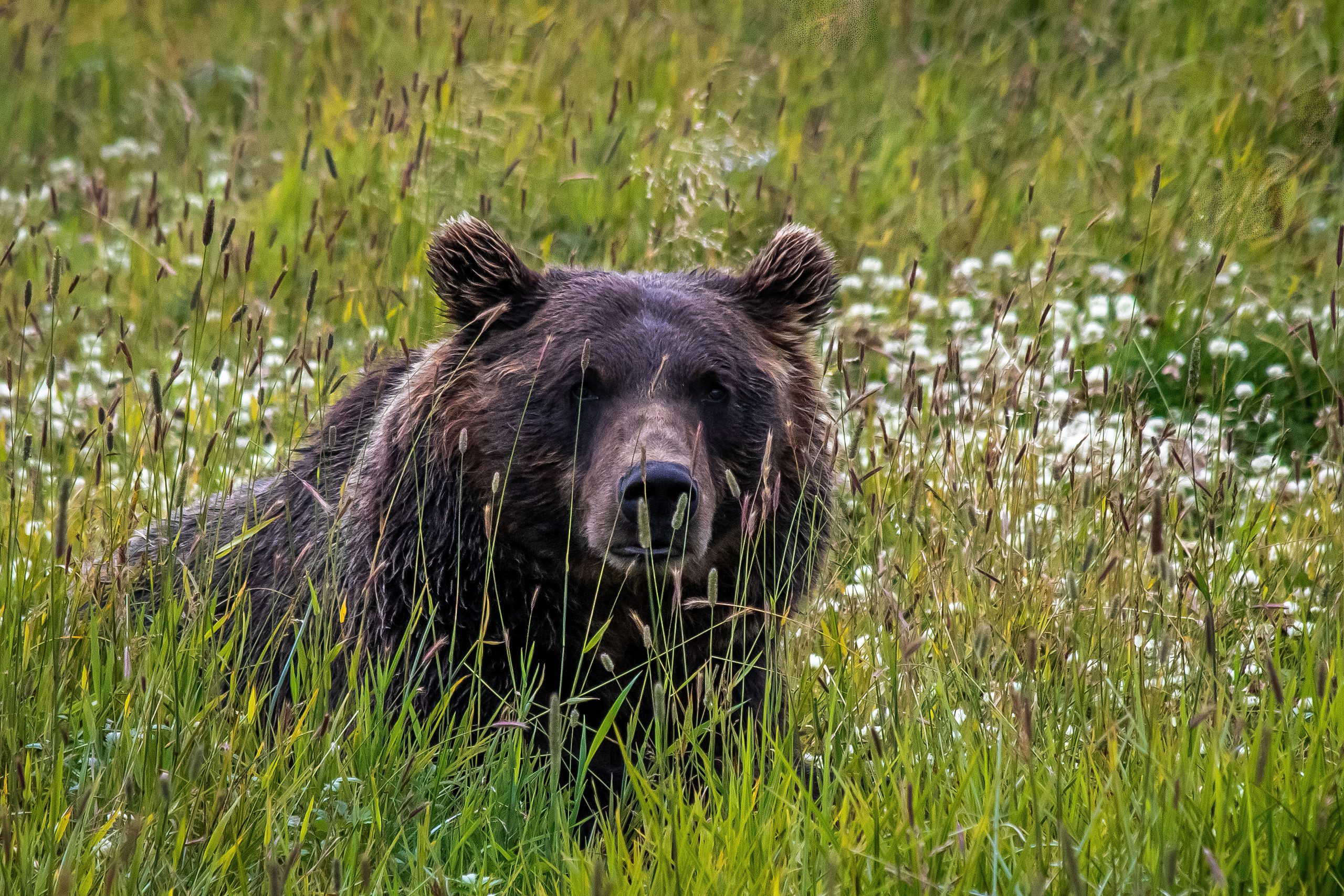 Good to know:
We should have planned to spend less time in Anchorage and more time in Seward.
Likely to have cellular service and internet wherever you go.
Planning & Travel Tips
Getting There
You're likely to fly to your first Alaska destination via Delta Airlines and use Alaska Airlines to get from city to city. Covid turned air travel into an abysmal train wreck and they still haven't recovered. Delta changed our flights 6 times over the course of 4 months and scheduled us on impossible connections at least twice. Here's my recommendation:
Use your favorite discount travel site (Expedia, Orbitz, Travelocity) to research your options, but do not book your flights through these sites. If you need to be rescheduled, these customers will be the lowest priority regardless of the kind of seat purchased.
Once you have a general flight plan, use the airline's site to make your reservation and try to avoid discounted fares. Discount customers are also a lower priority.
Install the airline's app on your phone. You're going to book your flights months in advance and at some point, you'll need to converse with a live human being. It's absolutely impossible to get help through Delta's web site, but the chat feature in the phone app worked flawlessly when I needed to get them to fix something.
Check the in-state flight schedules before you book your main flights across the country. Many of the in-state flights fly once a day and they're not going to wait for that flight from Seattle that's arriving two hours late.
What To Pack
Layers, layers and layers. During July, we experienced temperatures from the 40's to the 80's (℉). Everything from sunny warm days to damp rainy days where I had to wear two shirts under my fleece to stay comfortable.
Waterproof jackets.
Comfortable walking shoes or hiking boots.
Bug spray. The mosquitoes can be brutal.
Bear spray is optional and may be available from the front desk at your hotel.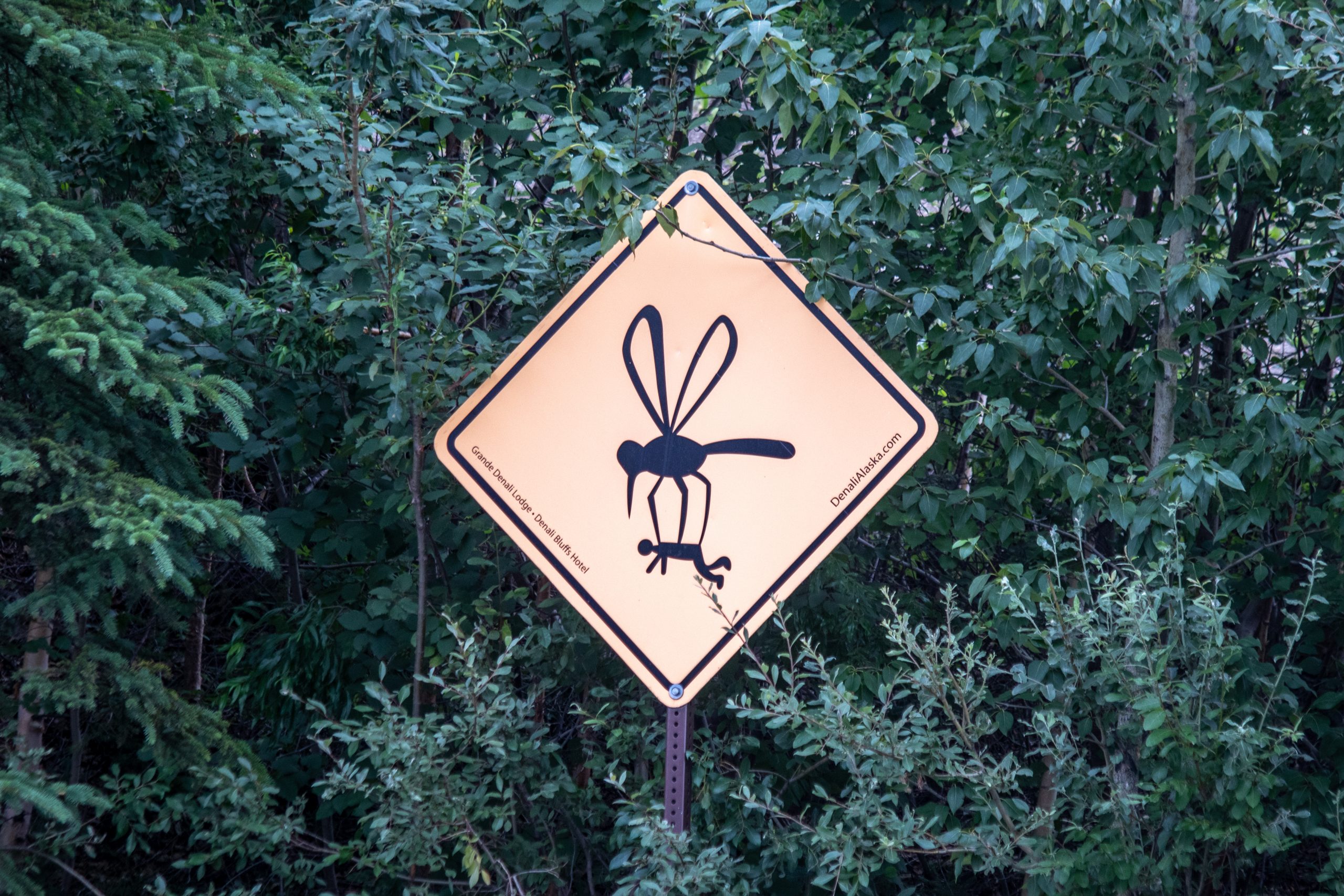 Cellular / Internet Service
Once again… if you're not in Anchorage, Fairbanks or Juneau, there's a good chance you're not going to have cellular service. You may or may not have internet service. You may only have internet service from the main lobby of your lodge or hotel.  If staying connected by phone or internet is important to you, you'll want to contact all the places in your itinerary to inquire about the level of service and possible alternatives.
Tours
This is worth repeating… most tours are operated by small businesses that do not have fully staffed offices with a receptionist. If you have questions about any of your scheduled activities, call several days in advance and be prepared to leave a message with contact info. These folks are really super to work with, but they're spread really thin. Please be kind.
Do not book a tour for your first day, especially if your travel involves multiple legs and airlines. I had Delta & Alaska flights from Boston to Seattle to Juneau on July 5 and a tour scheduled on July 6. Delta decided I could not get from Boston to Juneau in one day and I was going to miss my tour.